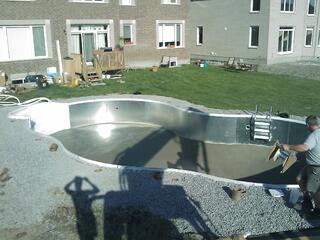 Buying an in ground swimming pool is a big investment. We understand that the process is not simply about walking into a store and signing a contract. In most cases, people will shop around to find the right company to install a beautiful pool.
So we decided to help our shoppers with identifying some of the known in ground swimming pool builders Ottawa. Since you are reading this article on our website, we decided not to include Campbell Pools in the list for obvious reasons.
What we would love to ask though, is to include us in your shopping. We have already installed over 2,000 In Ground Swimming Pools and we have a team that does a fantastic job doing so.
If you want a quote from us, you can request one here
List of In Ground Swimming Pool Builders in Ottawa (alphabetical)
Aqua-Clear Pools & Spas
26 Johnwoods St, Stittsville, ON K2S 1B9
613-831-2747
Club Piscines
285 West Hunt Club Rd, Nepean, ON K2E 1A6
613-274-7665
Gemlie Pools
2025 Lanthier Dr, Orleans, ON K4A 3V3
613-880-1753
Kemptvile Pool and Spa
632 Pleasant Park Rd, Ottawa, ON K1H 5N5
(613) 860-5959
Leisuretime Pools
2954 St. Joseph Blvd.Orleans, On, K1C 1J0
613 834 8437
MCI Pools
No Address provided
613-424-8112
Mermaid Pools
1373 Ogilvie Road Ottawa (Gloucester), Ontario K1J 7P5
613-747-0321
1867 Merivale Road Ottawa (Nepean), Ontario K2G 1E3
Ottawa pool and Patio
381-300 Earl Grey Dr, Kanata, ON K2T 1B8
613-599-1320
Pool Builders
1127 Carp Rd, Stittsville, ON K2S 1B9
613-836-1324
Poolarama
881 Richmond Rd, Ottawa, ON K2A 0G8
613-728-1731
Rideau Pools
No Address Found
613-897-7665
Shank Pools
2114 Route 400 W, Embrun, ON K0A 2M0
613-443-7665
Splash Pools
1143 Tighe Street Manotick, Ontario
(613) 692-1804
---
We did our best to find the ones most popular in Ottawa (if you want your company featured here, write to us at info@campbellpools.ca).
Have fun on your pool shopping and be sure to look around this blog for more tips.