When installing a new pool, be it an above ground or inground swimming pool, an electrician will almost certainly need to be hired to complete the electrical requirements. As a pool builder, we have worked with so many different electricians over the years that we have seen first hand how tricky it can be to get the right one for the job.
1. Work with Licenced Electricians
As with any project where you need to hire a contractor, you'll want to ensure that they have the proper qualifications. It's never wrong to ask point blank if they are properly licensed. You won't insult anybody by asking since a properly licensed electrician will be glad you are not interested in dealing with somebody that is unlicensed.
2. Referrals is a must
It's also always a good idea to ask for references and specifically references on work that was done that is similar to yours (if you need a new inground pool wired up, ask for a reference to another pool he has done). A contractor that can't give you a couple of references is always very suspicious to me.
3. Can get all the permits for you
You will want to make sure that the electrician is familiar and comfortable getting all the needed permits and coordinating the inspections. Yes, you need them! Trying to avoid getting a permit and therefor skipping the required inspections is just a bad idea. Be wary if they try to put the responsibility of getting the permit on you, the homeowner. Why? Is it because their license is not valid? Do they have issues with the inspecting agency? Also be clear that their quote includes the cost of the permit and inspections or not
4. Not just experienced, experienced with swimming pools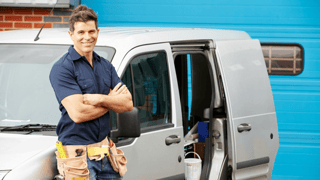 One the issues I run into all the time is having a very experienced and competent electrician getting hired to wire up a pool system without having ever worked on the specific equipment and setup for that project. Like I always like to say, "Until you've done a pool, you haven't done a pool". What I mean by this is that even the best contractors around might not know exactly what they are getting into until they've worked on a specific setup. It's important to make sure they have worked on similar setups and if they haven't, you'll want to make sure that both the electrician and your pool builder are comfortable working together. As pool builders, we much rather have any contractor ask us questions about anything they need clarified before hand as opposed to having issues after the fact.
5. Detailed Quotes will set the right expectations
In many ways this also relates to having experience with swimming pools. It's not uncommon for homeowners to get three or four quotes and come to us wondering why they got such a large gap between the lowest and highest quote. In virtually every case it was due to an electrician not fully understanding the scope of the work due to inexperience with pool systems or specific code requirements when dealing with pools. This is where a detailed written quote will come in handy as you can compare exactly what they included in the quote and for how much.
Don't be afraid to ask your pool builder if they have an electrician they recommend and work with on a regular basis. In most cases they will and as such that contractor will be very familiar not only how to deal with the requirements of a pool, but also on the specific products and methods used by that pool builder. They will also have worked together enough that in terms of scheduling, things will flow smoothly and often without any need for the homeowner to get involved. This can be a very important point since in almost all builds the electrician is needed for a part of the work before the project can move forward. If the pool builder and the electrician can't get their schedules to line up, the whole project schedule can be thrown into chaos.
You will find most pool builders will have a few contractors they are very comfortable working with. The builder will also typically stay away from any contractors that have issues since it reflects very poorly on them if something goes wrong during the build. In our case, we have one or two contractors that we work with all the time. The main critiria for us is the quality of their work and customer satisfaction. That has allowed us to cultivate long term relationships with these contractors and that translates into a seamless workflow on the job site and consistant and quality work on our various projects.