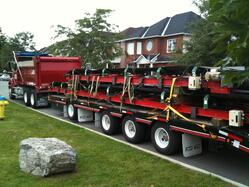 When installing inground pools in the city of Ottawa, it's very rare that people have lots of space between their home and their neighbors house for the process.
Does that mean you can't get a pool in your backyard?
Not with us at Campbell Pools.
It's true that most Inground Pool Installation companies can install in tight access areas. Yet nobody can do it like us. The reason is because we have built a custom belt system and allows us to access the backyard, remove the dirt efficiently and with minimal damage to the backyard.
Below are pictures and videos of the system in action. This was taken at a client in Ottawa who recently bought a swimming pool and will have time to enjoy it very soon!
The first step is to get the small excavator to drive to the back of the yard, like in the first picture. We go very slow and we are very careful of course.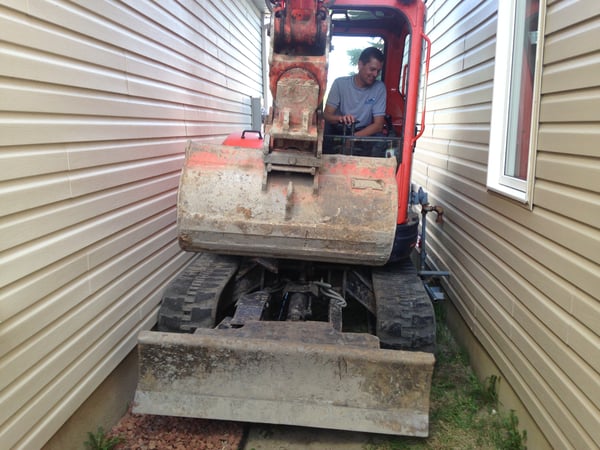 Then we have the whole belt system setup. Once it's done, we simply load the dirt into the belt feeder and it goes all the way to the dump truck.
So no matter what kind of backyard you have, don't be shy to ask us about our Belt Installation System. It was built by our amazing installation crew and has been used to install multiple inground pools over the years.