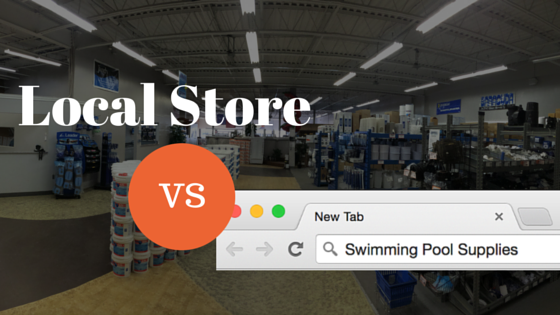 In the last few years, we have seen a surge in online shopping. Companies like Amazon.com are not only offering books, but pretty much all household items you need.
As a shopper myself, I think it a great thing to be able to shop online! Getting what you want from the comfort of your own home is perfect!
In the swimming pool supplies industry, only recently have we seen companies emerge to serve canadian consumers. Leaders such as Pool Supplies Canada are doing a fantastic job at that. You will be able to save a few bucks buying online, there is no hiding this fact. We will eventually be offering online shopping for swimming pool products soon enough, but for the time being, we like to be face to face with the customer.
See, the biggest problem with buying swimming pool supplies is that you need to know what you want. As employees working in the Campbell Pools Store, we take for granted sometimes how much specialised knowledge we gain by being surrounded by everything swimming pool. We feel quite flattered when we get to help a client solve very unique and specific problems. We like to see our regular clients come in for a water tests. We love to give them tips and tricks on how to keep their pool water clear. We like to help you find the right accessories, the right pool chemicals and serve.
The typical story is this: a local retailler will wave their hands frantically telling you "Don't buy online! Support Local!".
But to that, I would rather tell you: "Do what is best for you!"
You want to buy swimming pool supplies from an online pool store? No one will stop you. Want to be able to come into a store, talk to a team that is ready to serve, be able to leave the store with what you want, get your water analysed for free and know that if you have any problems, you can call or walk in to get quick facts.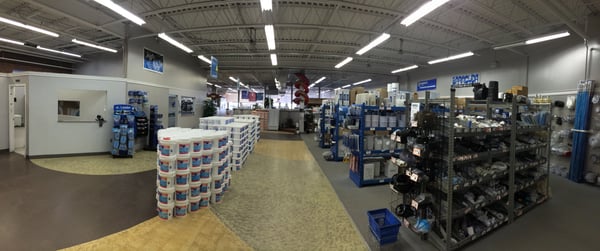 That's what we do. That's our business.
We will also start selling pool supplies online. It's an eventuality. If people demand it, we will offer it. For today, simply be aware of the choices you have.
If you choose us - we will be ready to serve you, dear client.